More like Sadboy —

Yearlong mystery ends without devs explaining reason for service shutdown.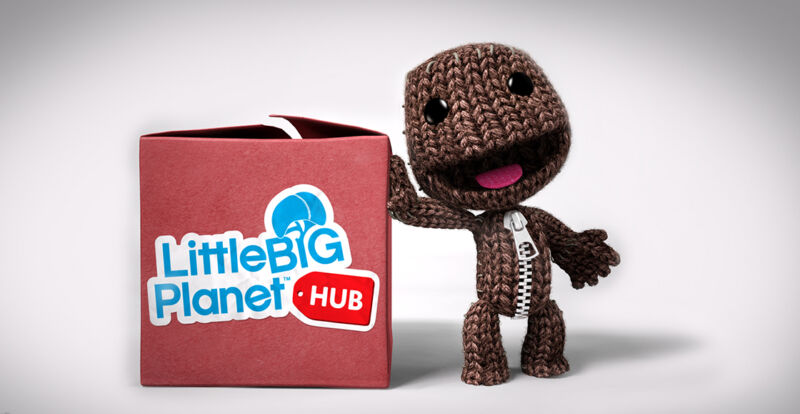 After a year marked by targeted hacks and unexplained downtime, the online service for four of Sony's LittleBigPlanet games—and arguably the heart of their "play.create.share" mantra—is no more. Announced in a tweet on its official Twitter account, online services across LittleBigPlanet Vita and the LittleBigPlanet trilogy for PS3 have been discontinued with no prior warning, citing issues of continued safety for its online fanbase.
For the uninitiated, the original 2008 LittleBigPlanet introduced a massively online concept of level creation and sharing. Series creators Media Molecule included incredibly robust creation tools that let fans transform the side-scrolling game into any number of incredible concepts, and that foundation grew as the series expanded from the PS3 generation to Vita and PS4.
But challenges to that creation toolbox started to spring up in November 2020 when several fans posted on Twitter that LBP.me—the series' social site that lets players browse or queue up every available user-made level across almost every release—stopped working. Meanwhile, social features in the game's older entries began experiencing related issues.
LittleBigTrouble
The next year was tough on the LBP community. In March, Sony pulled the original game's servers—which worked with LBP2 and 3 so users could still play levels made for the original game while simultaneously leaving all three games open to online attacks—offline for "technical issues." Many members of the community believe it was the result of one angry fan's repeated DDOS attacks, though to date no individual or group has taken credit for any such incident.
Since then, both the PS3 entries and LittleBigPlanet Vita have been repeatedly attacked, leading to multiple shutdowns that have rendered online services inaccessible through the majority of the year. Today's statement is the first update from the LittleBigPlanet team on the situation since May.
A lack of transparency
Following the digital paper trail of what's happened to which LittleBigPlanet and when is a mess. When LBP.me went down in November, the LBP social account tweeted that there were no plans to shut down the games' servers and that the site was simply offline for maintenance. (Concerned fans would later suspect the site was actually being targeted by the same hacker who instigated the DDOS attack in March, but no one has come forward to claim responsibility for this, either.)
Neither Sony nor the series' current developer, Sumo Digital, have been very open about what has been happening behind the scenes. LBP's Twitter echoed Sony's statement after the March attack, explaining the team was investigating some technical issues. It issued a follow-up in April, saying security updates had been the cause of recent erratic online availability.
A third tweet on May 21 confirmed the team was aware the LBP servers were once again experiencing problems. A day later, the account announced that the servers would be temporarily taken offline. Around the same time, users on Reddit and Twitter posted screenshots of hacked in-game social pag